Life, uhh... finds a way.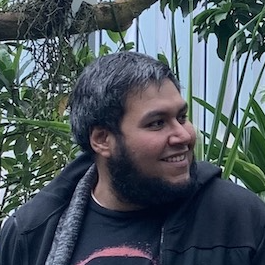 May 27, 2020
Let's put aside the argument whether viruses are alive or not for a second, and instead focus on one of their most important life-like characteristics: Evolution.

Evolution is one of those deceptively tricky topics that at first seems simple and intuitive. We can even boil it down into quips like survival of the fittest or, more accurately, descent with modification. The problem is that simple processes can give rise to incredibly complex and (yes I'm going to be that nerdy) beautiful patterns that challenge our intuition. This is one of the reasons why misconceptions of evolution are notorious challenges for high school and university education.
But evolutionary misconceptions can become misinformation overnight.
Recently some unpublished research made a big media splash because it claimed that a new and more contagious strain of SARS-CoV-2 (the virus that causes COVID-19) had been spreading. Thanks to an amazing community of scientists and science reporters, this unproven claim was quickly addressed.
One of my favorite articles is this piece in The Atlantic by the fantastic Ed Yong. A slightly more technical article by Jeremy Draghi and Brandon Ogbunu lays out the evolutionary flaws in the original study nicely.
While I was working on this walkthrough, a new analysis of 15,000 genomes came out. There's a great thread walking through the main findings, but here's one tweet that sums up the main result.
No single mutation having emerged recurrently to this day is significantly associated with increased transmission of #SARSCoV2. Instead, all those mutations are neutral or deleterious to the virus' transmission, some significantly so.
(3/5)https://t.co/NxIlUcFDE9 pic.twitter.com/z5p6z26jKl

— Prof Francois Balloux (@BallouxFrancois) May 22, 2020
Understanding how pathogens evolve during a pandemic is definitely not a common skill, even among biologists. It's especially challenging since both the spread and the evolution of a disease are complex processes that resist being put into small or easily-understood packages.
In this walkthrough, we'll explore how Neutral mutations, which have no effect on how a disease spreads, can create patterns that look as if a more infectious strain is emerging.